Surf Excel's latest Holi AD rubbed off the wrong way on a few people. Unknowingly and deliberately people are boycotting Microsoft's Excel by leaving negative Reviews on Google Play Store, déjà vu anyone?
Holi is on the way and Surf Excel has started an ad campaign which you can see below:
This ad is getting mixed feedback from the people. The hashtags calling for the complete boycott of Hindustan Unilever products was trending the whole day on Twitter.
Some people have taken this frustrations out on the Microsoft Excel App available on the Google Play Store. You can read a few of them below: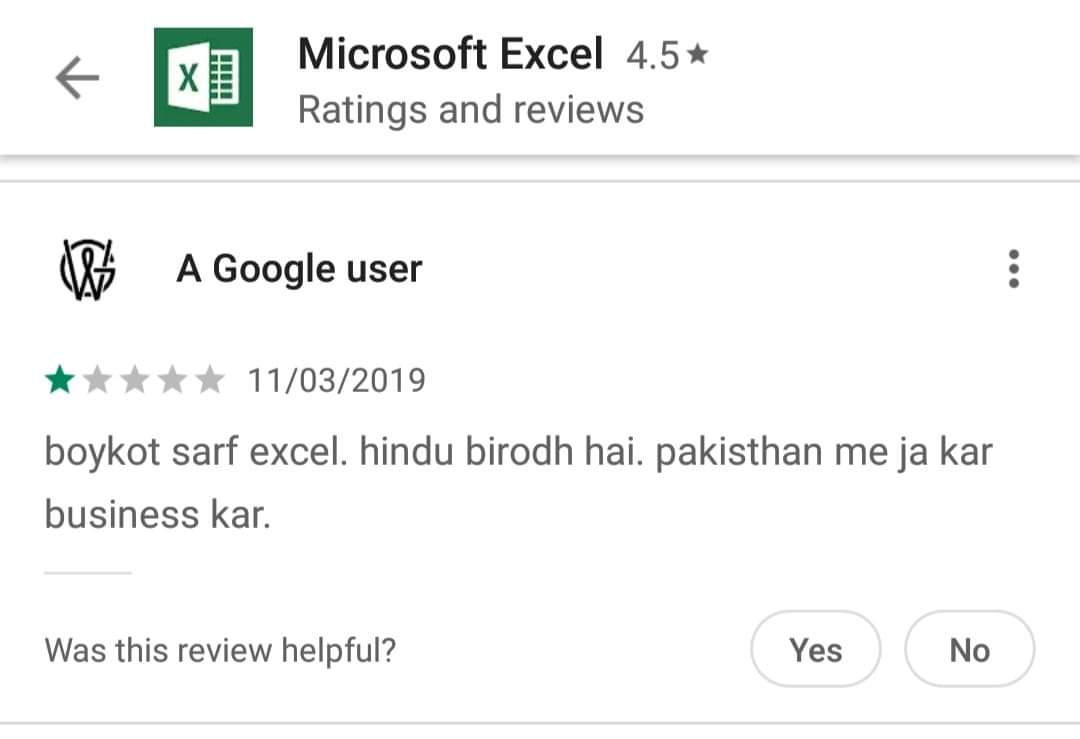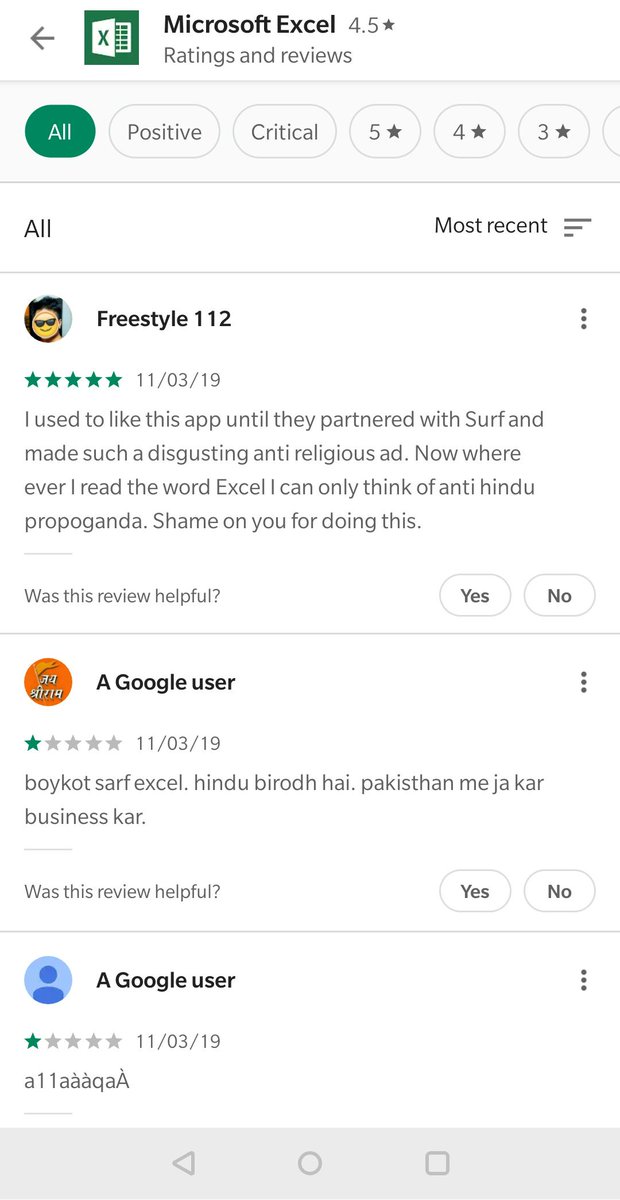 A few users seem to be joining in on the fun knowing well that this app is in no way related to the Hindustan Unilever product, but they just wanted to get their point across.
This is not the first time when people's misguided feelings have started a boycott like this. Earlier, the CEO of Snapchat had remarked in an interview that India is a poor country. People have shown their frustrations on the founder's statement by leaving negative ratings on the Snapchat app. The Indian e-commerce company Snapdeal was collateral damage during this controversy when people also left negative ratings on the Snapdeal's official app.
To anyone who is hurt by the Advert that has kids portraying religious tolerance and acceptance through the happy festival of Holi, you really need to rethink your priorities.